DSM Angel Invitational | Friday June 23rd, 2023
PRESENTED BY (THIS IS YOUR CHANCE!)
To better serve our bereaved Dads and their circles of support in the greater Des Moines community, we will host our 3rd Annual Angel Invitational Golf Event on Friday, June 23rd! 
This 4 Person Best Shot Tournament will take place at Waveland Golf Course!
The tournament will be followed by a festive post-party, program and awards ceremony - complete with good food, good beer, and good music!  
4 Person Best Shot Tournament @ Waveland
8AM • Registration + Warm Up
830AM • Final Check-In
9AM • Shotgun Start
Post-Party @ Big Grove Brewery!
230PM •  Post-Party Welcome
230PM • Lunch is served
330PM • Awards and Founder's Presentation
TEAMS:
Early Bird Pricing thru 5/1/2021 - $460 ($500 after 5/1)
**Please include the name(s) of players with your registration.
*This dad-inspired day is open to all golfers.  Men and women alike.*
GUESTS:
Post-Party Non-Golfing Guest - $25 (includes meal)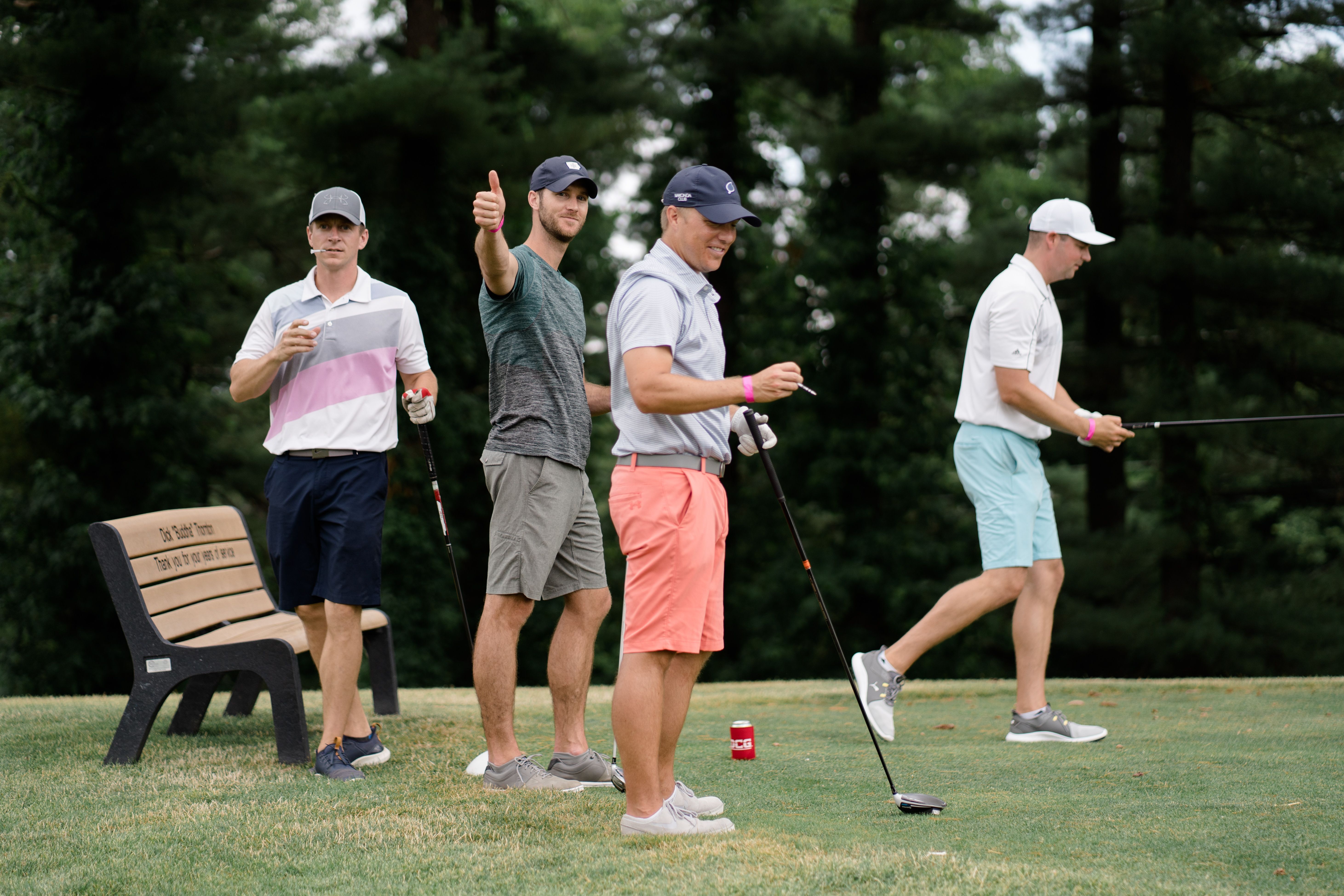 Interested in sponsoring this event?!
Please contact: Allison@nofoottoosmall.org