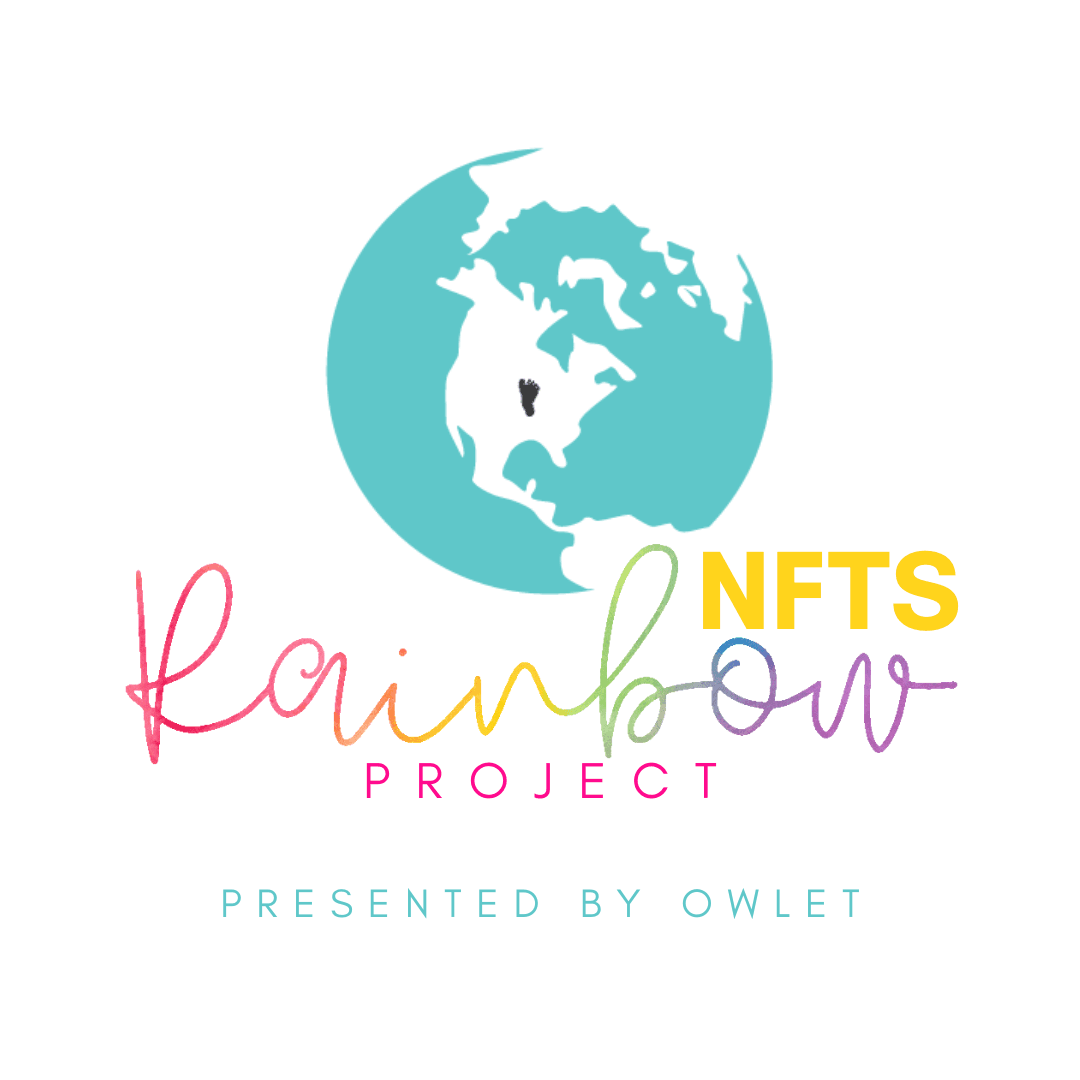 Introducing the Rainbow Project: A partnership of hope featuring No Foot Too Small + Owlet.
"Rainbow baby" is a term often shared in the loss community to signify that a current pregnancy or recent birth is the sibling of a baby that was gone too soon. Just as a rainbow may appear in the sky after a storm, or after a dark + turbulent time, it signifies hope and light to families carrying an angel in their heart.
With our committed partners at Owlet, we are proud to gift select No Foot Too Small families* with an Owlet Dream Sock** along with a rainbow-themed basket in celebration of the birth of their rainbow babies and in honor of their angels. 
*At this time, Rainbow Project recipients are nominated and selected by a No Foot Too Small committee on a quarterly basis.
**Owlet products are not medical devices. They are not intended for use as medical devices or replace medical devices. They do not and are not intended to diagnose, cure, treat, mitigate, alleviate or prevent any disease or health condition, or investigate, replace or modify anatomy or any physiological process. 
Rainbow Project: Monthly 2023 Recipients