Our Founders, Robin + Ryan Boudreau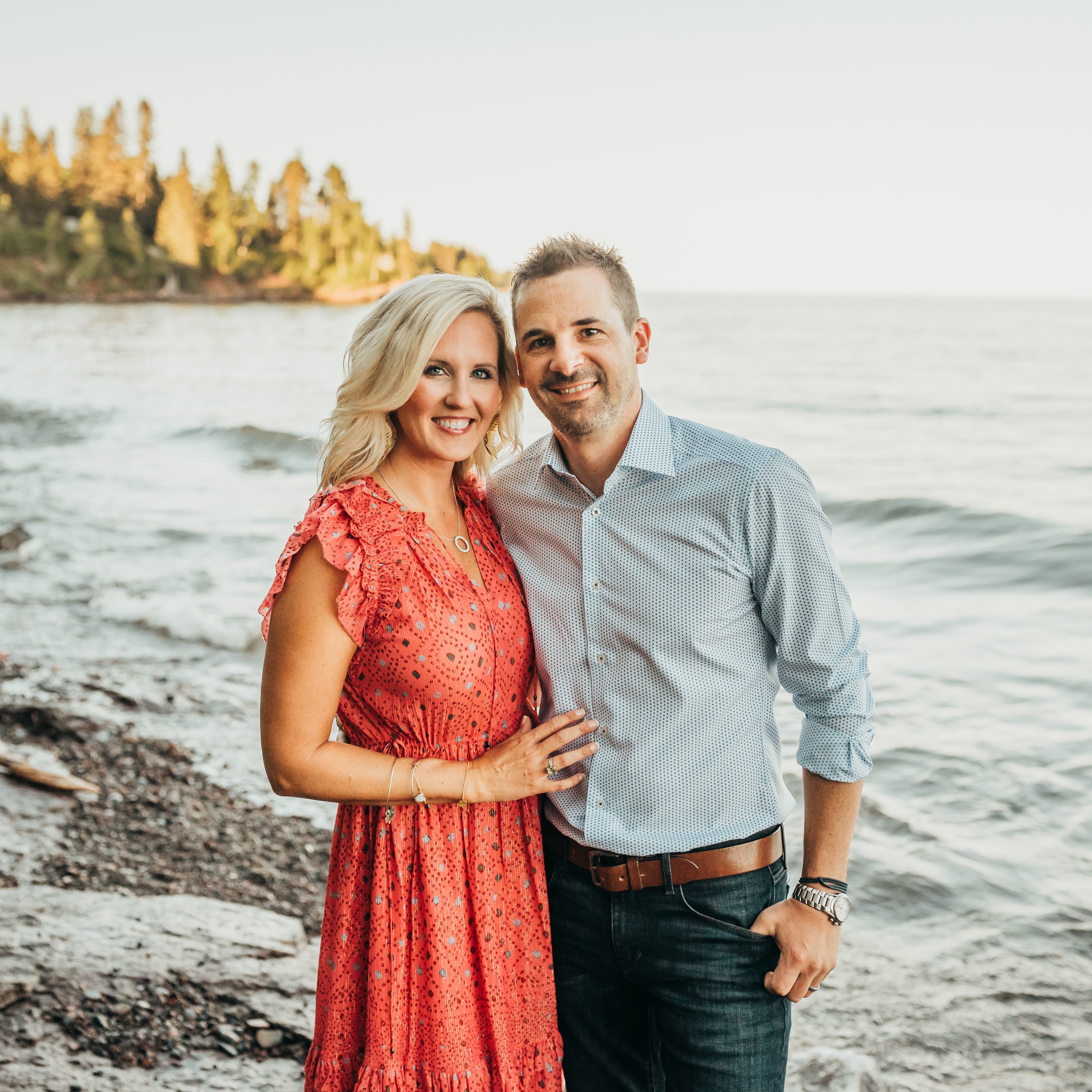 A word from Robin...
Hello!
For those of you who don't know me, my name is Robin. I am Beau's mom – he's our angel. I'm also Bella's mom and Ben's mom…and I'm married to my high school sweetheart, Ryan. I'm a Midwest girl who grew up in Wisconsin.  This means - I love an old fashioned, a good basket of cheese curds and the Green Bay Packers!  I graduated from the University of Minnesota, and for the last 17 years, I've called Iowa 'home'. I'm certain - Iowa City is this country's best kept secret.
My mornings begin with a Starbucks iced espresso and my nights end with a glass of wine – perfectly paired with dinner. I love cooking, traveling + steaming hot bubble baths.  And, I'd be remiss if I didn't say, my weeks would be incomplete without homemade pizza and a good 2hr episode of Dateline. In another life, I was probably a mermaid - as I forever long for the beach.  I also love to entertain. Hosting parties just might be my love language.
On one particular winter evening in 2014, Ryan and I decided we should host another party. This time, for Beau. Because it would have been his 1st birthday. Little did we know, on that evening, we founded No Foot Too Small. I'm going to be honest with you. We didn't expect NFTS to grow the way it has. I could've never fathomed the need in our community or the outpouring of support we would receive. With a grateful heart, I send all of the thanks up to Beau. He continues to teach us and inspire us. 
As the saying goes, "Behind every successful woman is a tribe of other successful women who have her back." NFTS is what it is today because of MY tribe. They are more like an small army, actually - watch out for them! Near and far, women have stepped wayyyy up... and I am eternally grateful.
I'm on a mission to spread inspiration + joy + gratitude. I'm on a mission to teach by being. Let's be clear, I also LOVE pretty, fancy things - like galas (and diamonds - but I digress). So please, reach out to me and let me know what *YOU* love most about NFTS - and we will do more of that. Cheers!