Our Founders, Robin + Ryan Boudreau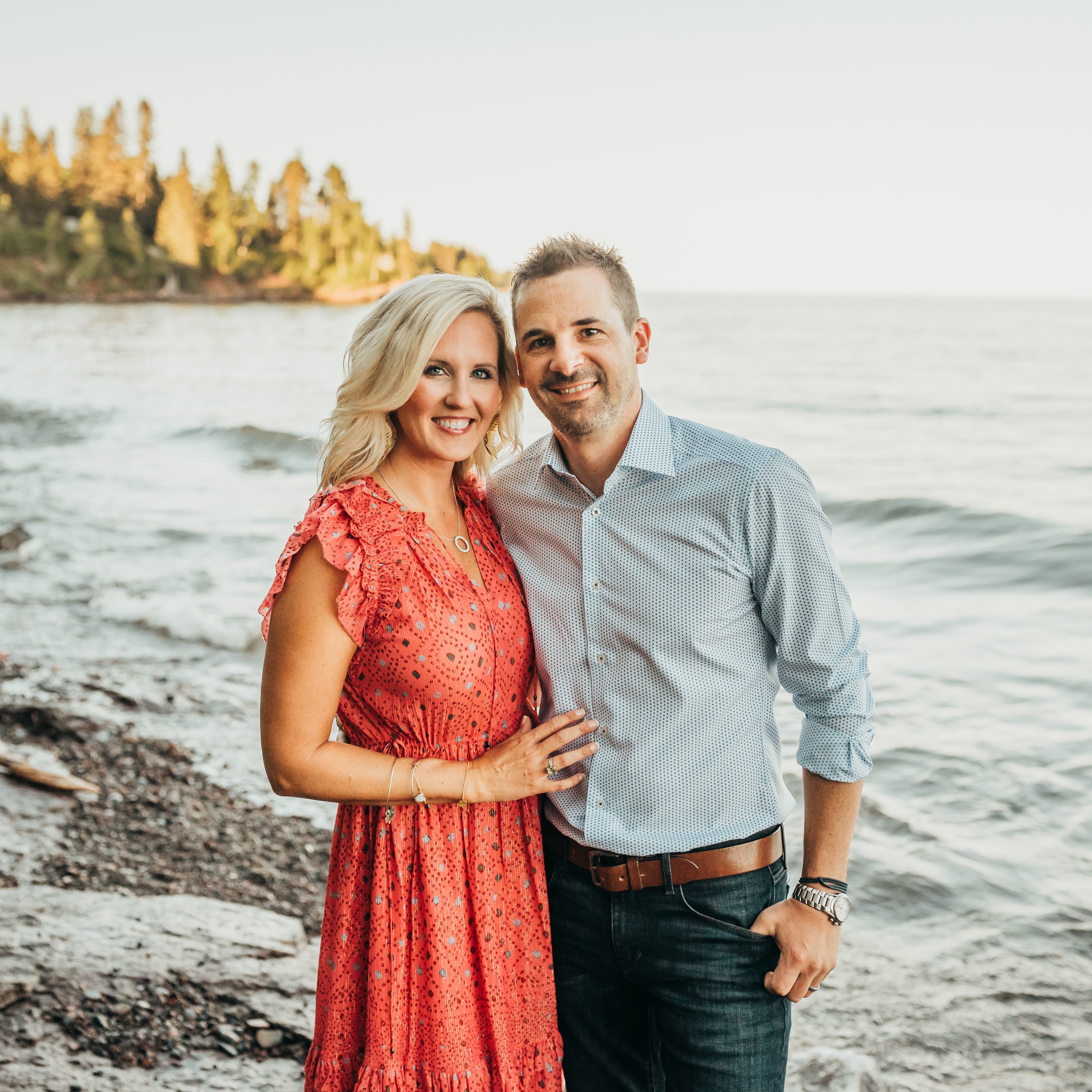 Hello. We welcome you here!
We are humbled and grateful to be welcoming nearly 650 of you tonight.  Thank you for being here and making this celebration of angels an incredible success. We hope you find this a special, sacred, safe place where joy and grief beautifully collide + coexist. Tonight, as we share with you the impact our Birthing + Bereavement Suites and our rapidly growing programs are having in our local communities and for families nationwide, we will also be celebrating countless Angels, and highlighting one in particular. It is our sincere honor to feature Sam + Becca Hammes, of Cedar Rapids, Iowa, and their angel, Bella. With gracious hearts, we thank you for joining us in celebration of this very special family who will courageously share their story of multiple loss. Whether you've come to encourage us, support our mission, or honor your own angel, we are so very happy you are here.
Inspired by our son Beau, NFTS was founded to uplift families experiencing pregnancy and infant loss while honoring the son we'd never get to hold.  In the days that followed his delivery, we knew we had a choice - we could wallow in our grief or we live in a way that would honor him. We chose the latter. In celebrating Beau, it became our mission to celebrate angels across the state - and across the country - while providing private, sacred spaces for healing - changing the standard of care for families enduring the unimaginable.
As we've lived this mission over the last 9 years, we were increasingly moved by one common thread...the heartache and hardship involved at the time of delivery. Can you imagine delivering your stillborn baby with healthy babies breaking out in their first cries in the rooms that surround you? No? Us either. How about delivering your twin girls knowing that one would not survive? Where would you want to spend your time with her? We are honored to be partnered with the University of Iowa Hospitals and Clinics, MercyOne Hospital in Dubuque, IA and Genesis East in Davenport, IA to build the first ever NFTS Birthing + Bereavement Suites. Will we stop there? Not a chance. As hospitals come out of crisis, they begin again leaning into the mission of NFTS.  Soon we will announce partnerships across state lines!  The global pandemic may have slowed us down, but we will continue to partner with hospitals and teaching institutions across the United States.
For Beau, Bella, and all of the angels honored tonight, thank you for being here.  Thank you for your courage, trust, encouragement, and generosity. As a small but mighty nonprofit, for-purpose organization, we couldn't be more grateful for you – today and every day.
With warmest regards,
Robin and Ryan Boudreau
Hello!
For those of you who don't know me, my name is Robin. I am Beau's mom – he's our angel. I'm also Bella's mom and Ben's mom…and I'm married to my high school sweetheart, Ryan. Growing up in Wisconsin means - I love an old fashioned, every basket of cheese curds and the Green Bay Packers. I graduated from the University of Minnesota, and for the last 20 years, I've called Iowa 'home'. I'm certain - Iowa City is this country's best kept secret.
My mornings begin with a Starbucks iced espresso and my nights end with a glass of wine – perfectly paired with dinner. I love cooking, traveling + steaming hot bubble baths.  And, I'd be remiss if I didn't say, my weeks would be incomplete without homemade pizza and a good 2hr episode of Dateline. In another life, I was probably a mermaid - as I forever long for the beach.  I also love to entertain. Hosting parties just might be my love language.
On one particular winter evening in 2014, Ryan and I decided we should host another party. This time, for Beau. Because it would have been his 1st birthday. Little did we know, on that evening, we founded No Foot Too Small. I'm going to be honest with you. We didn't expect NFTS to grow the way it has. I could've never fathomed the need in our community or the outpouring of support we would receive. With a grateful heart, I send all of the thanks up to Beau. He continues to teach us and inspire us.