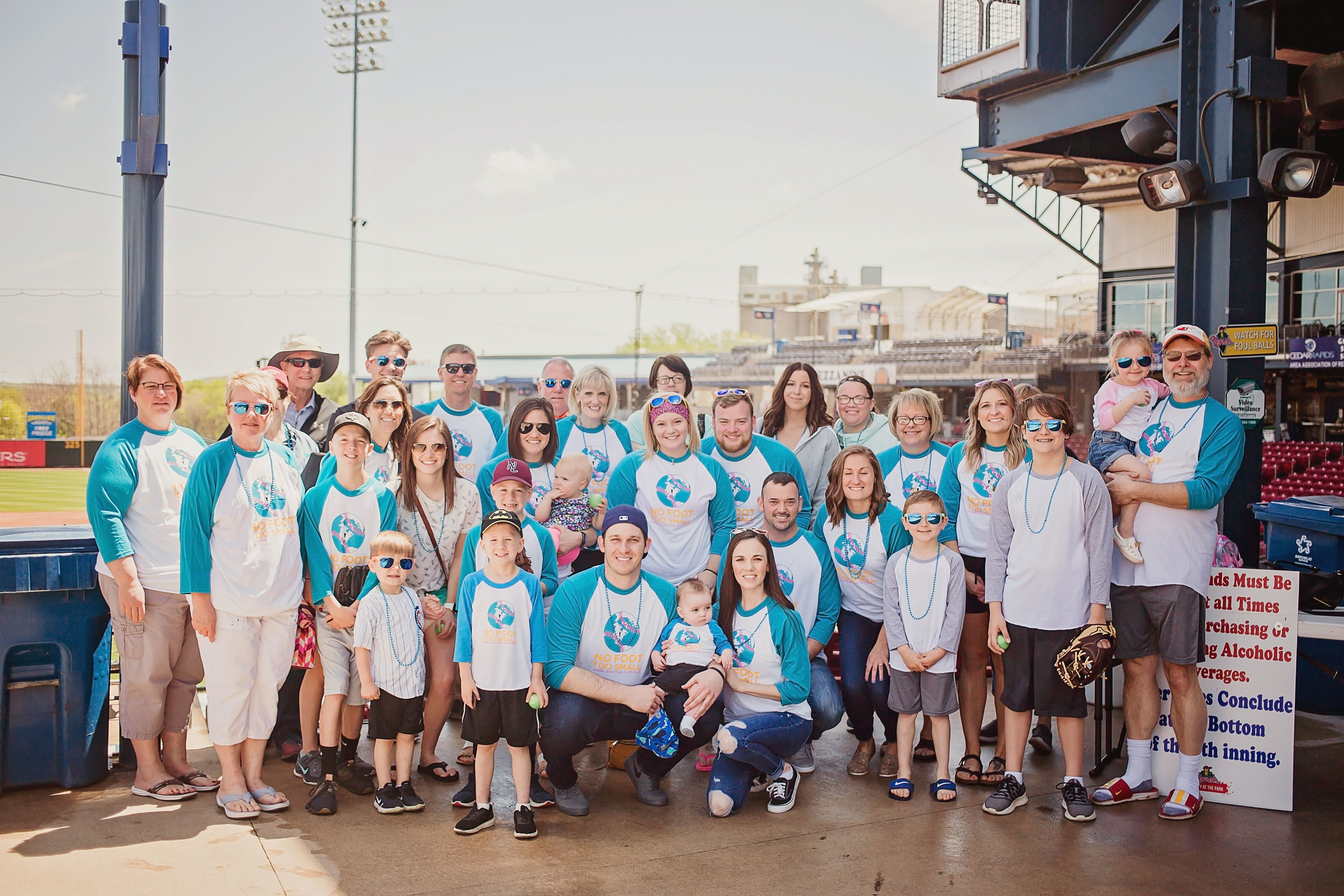 By popular demand!  Angels in the Outfield 2021!
Angels in the Outfield is a family-friendly fundraising event ending with a day at the ballpark!  We will celebrate angels, unite families and host a variety of children's activities, all while raising funds for No Foot Too Small.
 
For this event, we encourage each angel family to build an honorary "team".  As the "Team Manager", you will register your team, share your angel's story, order custom tees (w/ your Angel's name on back), and raise funds to support the mission of No Foot Too Small.  Friends and family can sign up to join your roster, order angel t-shirts, and fundraise individually to win prizes!
SUNDAY MAY 2nd | CEDAR RAPIDS | 11:00a - 2:00p
Join us at the Cedar Rapids Kernels Stadium for a private non-game day event.  
Location: Veterans Memorial Stadium, 950 Rockford Road SW, Cedar Rapids, IA 52404
11:00 - Welcome + National Anthem, Team Recognition Video, and Top 3 Team Prizes awarded
11:20 - Head out to the field for some fun! We will have activities throughout the entire stadium + field to allow for social distancing.

Base Races
Batting Cage
Bounce Houses
Bags
Face Painting
Balloon Artist
Carnival Games
Prizes
Concessions + Beverages.
NOON - Special visit from Mr. Shucks!

2:00 - Event Close + Thank you
Registration for In-Person Event:
$20/person. Children under the age of 3 are free!  
Registration for Virtual Event:   $10
JOIN A TEAM OR REGISTER FOR THIS EVENT TODAY!
---
THANK YOU, SPONSORS!