No Foot Too Small Angel Wing Project
The NFTS Angel Wing Project, sponsored by Greater Iowa Credit Union, is a temporary public art piece constructed out of wood and vibrant paints.  To be displayed across Iowa, each custom wing *feather* will be personalized with an angel name in honor of a NFTS family.
CELEBRATE ANGELS.
There is power in saying and writing your child's name - to show that they existed, they mattered, and they are loved.  Families can choose to honor their angel by reserving a wing piece to have their child's name personally crafted onto.
UNITE FAMILIES.
After completion, the Angel Wing Project will be on display at many of our NFTS events, as well as hosted at some indoor and outdoor locations as secured.  This provides an opportunity for families that are new to their own loss, to know that they too belong to the NFTS family.
BUILD BIRTHING + BEREAVEMENT SUITES.
Donations raised from the purchase of a custom feather will help support the mission of No Foot Too Small.
Angel Wing Travel Schedule
February 8 - March 9:  Methodist West Hospital, Des Moines, IA
March 9 - April 14:  Marriott Downtown, Des Moines, IA
April 16th:  NFTS Good Grief Conference, Bella Sala Event Center, Tiffin, IA
April 17 - June 11:  Newbo City Market, Cedar Rapids, IA
June 12th:  NFTS Suite Social, Blackhawk Hotel, Davenport, IA 
June 13 - July 26:  The Group, Davenport, IA 
August - December TBD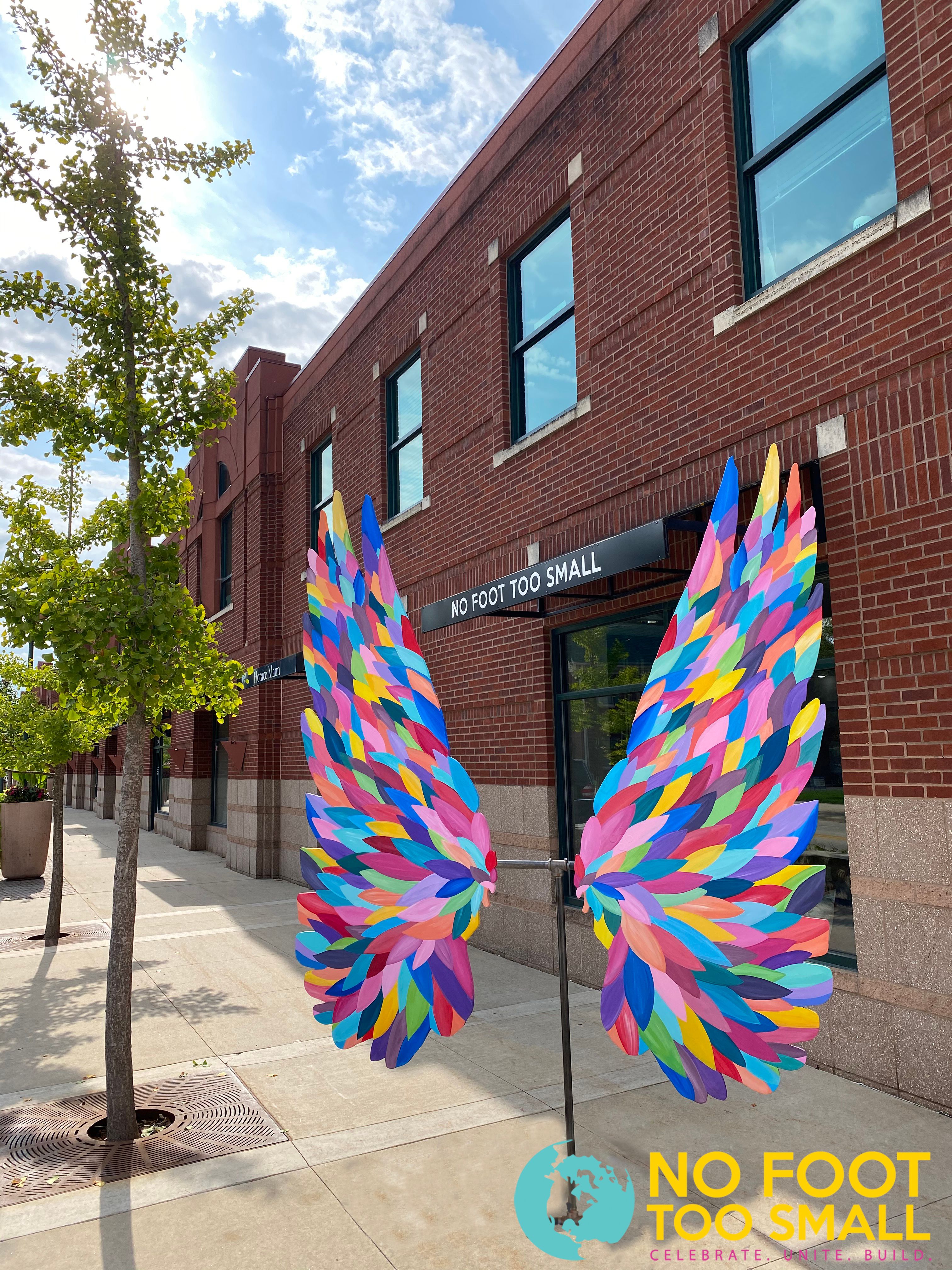 Contact STEVEE@NOFOOTTOOSMALL.ORG with inquiries.
Thank you, Greater Iowa Credit Union!