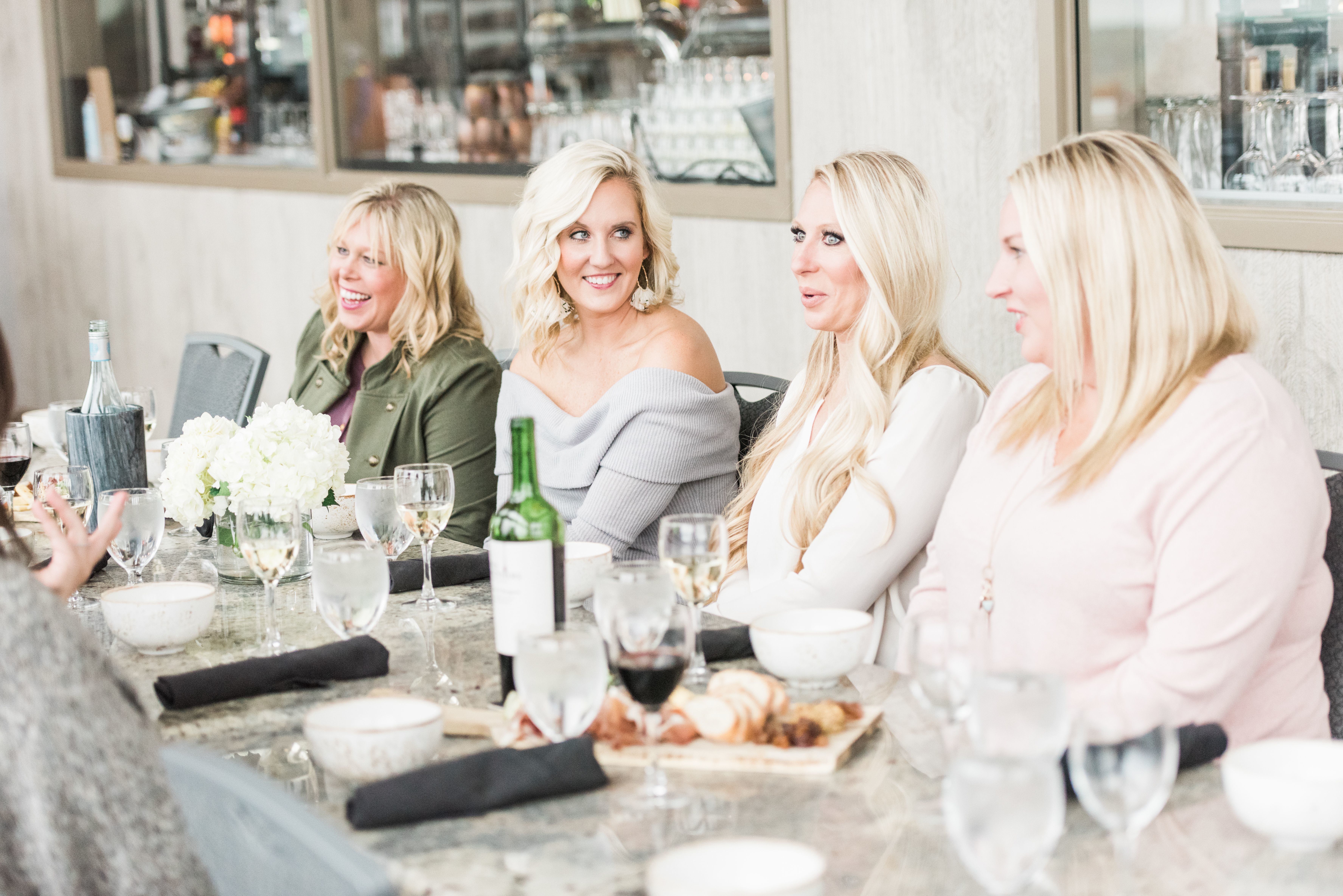 Mom's Groups
At NFTS we believe in the healing power of coming together as girlfriends, sharing our stories, and celebrating our angels.  Led by local NFTS Angel Ambassadors, we are honored to host Quarterly Mom's Groups in 8 cities across Iowa! 
Four times each year, you will find us in Iowa City, Cedar Rapids, Cedar Valley, Des Moines, Ames, Davenport, Sioux City, Dubuque and Madison.   
ALL moms are welcome in our groups, no matter your background, race, ethnicity or socioeconomic level.
For any questions regarding Mom's Group, please contact our Director of Family Support at allison@nofoottoosmall.org
2022 Dates:
Cedar Valley @ Lark Brewing
January 27
April 28
July 28
October 27
Davenport @ The Hotel Blackhawk
March 28
June 27
September 26
November 28
Des Moines @ Gilroys Kitchen
February 1
May 2
August 1
November 1
Ames @ West Towne Pub 
February 2
May 3
August 2
November 2
Dubuque  @ The Hotel Julien
January 20
April 21
July 14
September 15
Iowa City/North Liberty @ Reds Alehouse
March 1
June 7
September 6
December 6
Cedar Rapids @ Parlor City
March 2
June 8
September 7
December 7
Sioux City @ Four Brothers Grill
February 3
May 4
August 3
November 3
Madison, Wisconsin @ The Great Dane - Fitchburg
Would you like to meet your local Angel Ambassador?  You can find their information here.
NOW OFFERING VIRTUAL MOM'S GROUPS
While social distancing has likely taken many of us away from those we love, we recognize that families continue to experience infant loss during this already difficult time.  Although we cannot currently meet in person, it is important that you know that you are not alone.
Through these virtual Mom's Groups, we can connect with each other - grieving mothers across the country - and provide comfort during these unprecedented times.  Just like our in-person meetings, we will share our stories.  We will cry.  We will laugh.  We'll raise our glasses (of wine).
But most importantly, we'll celebrate our angels.
Join us on the 2nd Tuesday of every month from 7-9pm CST.
Please visit our Facebook page for event information.  Within each event, you will find dial-in information.
We look forward to meeting you *virtually*!