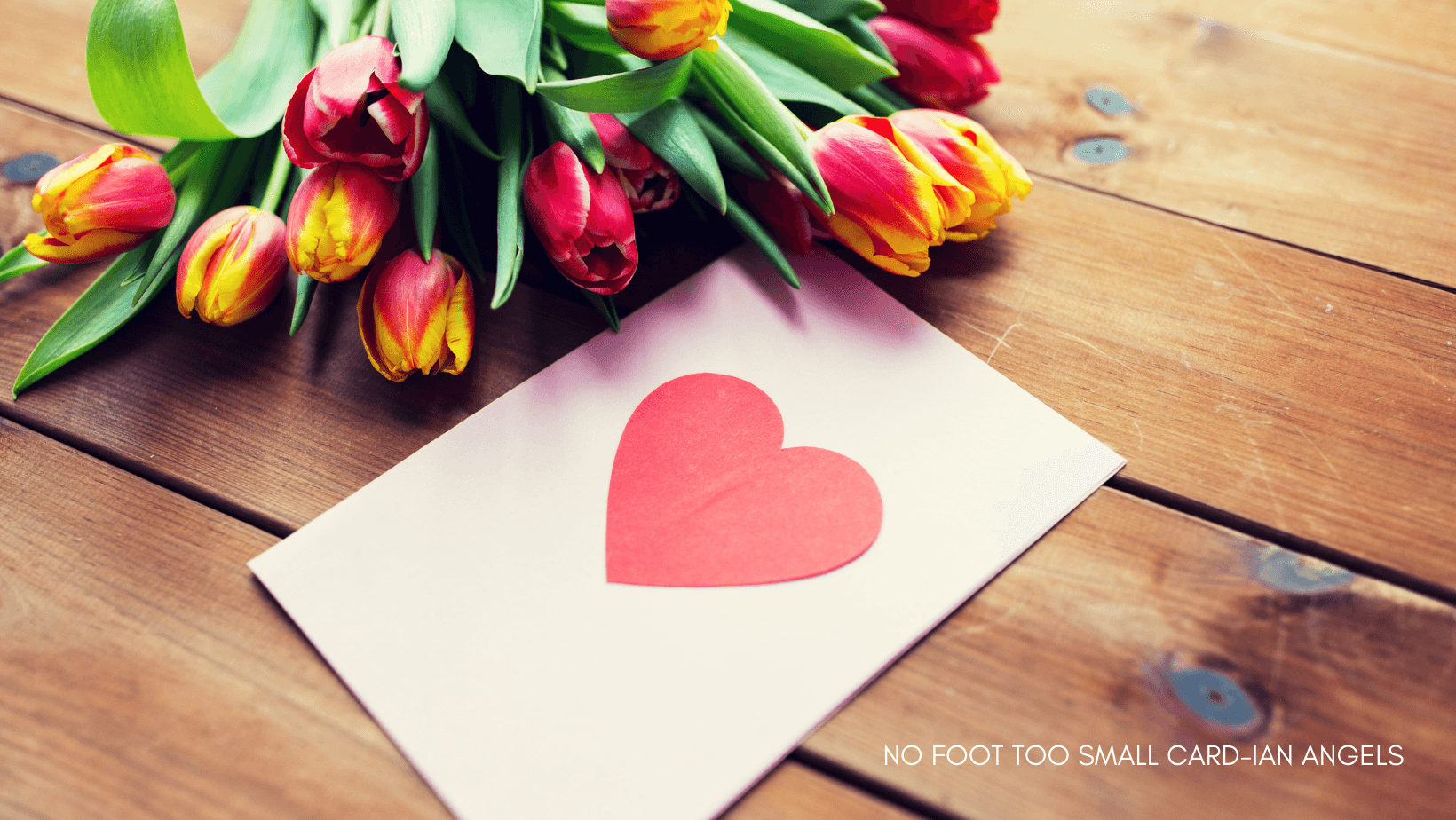 The No Foot Too Small Cardian Angels Project
Do you have a guardian angel?  I'd like to think that we all do!  This special program - what we are calling "Card-ian Angels" is an opportunity to send a little hug or smile to another mom that might just need to be checked on + lifted up once in a while. You can be their very own guardian angel here on earth! It's an opportunity to connect with other moms in a meaningful way and to join us in building community and monthly support in 2023. 
How does it work? 
After signing up via the link below, our staff will work to partner you together with another NFTS mom. Each month, you will send an anonymous card or letter to the Card-ian Angel that you are connected with, and you should receive one in the mail too!  All of this will be held in secret until December of 2023 when you can reveal your angel identity to each other. 
It is our hope that this special project allows each of you to connect with another mom who also has an angel. May you NEVER feel alone in this journey, and may the special notes and cards that you receive be the light that each of us need on challenging days. 
For questions about this project, contact kristine@nofoottoosmall.org