7th ANNUAL NFTS GALA | Saturday November 7th, 2020
2020 MASK-ERADE BALL
Presented by GreenState Insurance + Encompass
Please join us for the 7th Annual NFTS Gala - appropriately themed a "Mask-erade Ball"! 
This will be held on Saturday November 7th, 2020 at The Coralville Marriott Hotel in Iowa River Landing complete with special accommodations to provide a socially safe experience.  (Masks will be required.  Smaller table sizes will be offered.  Sanitizing stations as well as a generously spaced floor plan. Please see full list of safety precautions below.)
The event will feature a cocktail hour, dinner, and a lively silent auction!  Entertainment and post-party to follow!
Tickets must be purchased in advance.
In-Person Experience: 
$100 per person
$800 Table of 8
Private Party VIP:
$1500 per group of 12 or less. (Exclusive happy hour and dining experience for your group in a private 2nd floor suite.  Access to red carpet photos, live + silent auctions with the program streaming on standing monitors.)
Virtual Experience:
$100 per person  (This includes red carpet photos, welcome wine, meal, program to go)
$800 Table of 8  (This includes red carpet photos, welcome wine, meal, floral centerpiece, and programs to go)
Virtual Viewing Only:
$50
*If you and your guest(s) would prefer to be at a table with less than 8 people, please reach out to stevee@nofoottoosmall.org to arrange.
**To ensure you are seated with your preferred friends/family, we encourage you to purchase a table.
***Physical tickets will not be shipped.  Please enter the names of attendees to your order.  These will be confirmed at check-in.

Your safety is our first priority. Please review our safety precautions. Contact Stacey@nofoottoosmall.org.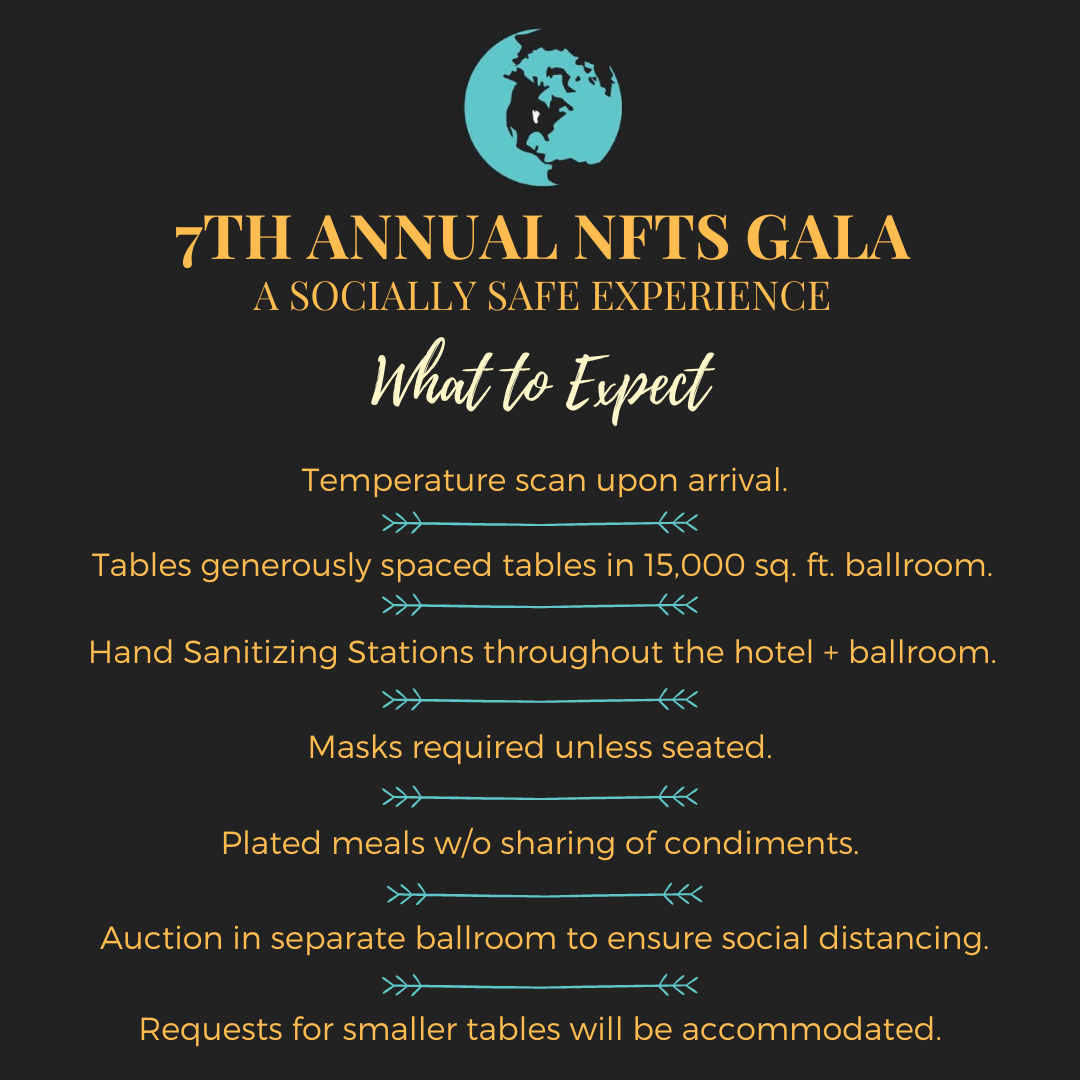 LOCATION
---