"The footprints of an angel are love. And where there is love, miraculous things can happen."

~Angels in the Outfield
NFTS Angels in the Outfield | Sunday August 11th, 2019
No Foot Too Small is excited to announce our inaugural Angels in the Outfield event!
Angels in the Outfield is a family-friendly fundraising event ending with a day at the ballpark!
We will celebrate angels, host children's activities, and enjoy a baseball game, all while raising funds for No Foot Too Small.
We encourage angel families to start a "team" for this event.  If you choose to be a "Team Manager", you will be able to register your team, share your story, order team baseball tees with your Angel's name on the back, and raise funds for No Foot Too Small.  Friends and family will be able to sign up for your team, order your Angel Baseball Tee, and each team member can fundraise individually to win prizes!
We encourage all teams to join us for the Angels in the Outfield day at the Ballpark to celebrate a job well done!  Can't join us that day?  No worries!  You can still fundraise!
Fundraising starts now.  Become a Team Manager and join us in celebrating angels!
Rally your team today!
TICKET INFORMATION
Date: Sunday, August 11th, 1:08 (Gates open at 11:38pm)
Join us at 12:00 for pregame activities and a video introduction of No Foot Too Small.
Location: Principal Park, 1 Line Drive, Des Moines, IA 50309  (NFTS will be located in the Mezzanine Area. Please use Gate B.)
Registration: $25/person.  Children under the age of 3 are free but must be seated in the lap of a ticket holder.
Tickets will be handed out on Dugout Day.  They will also be available at the NFTS Table near Will Call.  
SHIRT INFORMATION
You have the option to personalize the back of your shirts with your team name and have them shipped to you!
Go to: https://onemission.fund/support/no-foot-too-small/… to get yours ordered today!
One helpful note, please enter your Angel name and Team number in the NOTES section of your order. :)
Orders are due August 1st.

Start your own team! Just click the image below.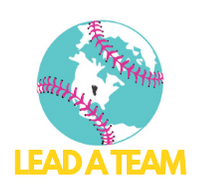 Dugout Day!
Dugout Day will be held on Wednesday, August 7th, 2019
Time: 11:00am – 1:00 pm
Location: TBD

Dugout Day will be an opportunity for families to stop by and pick up their shirts, fundraising prizes, and turn in any cash/check donations they have received.
Thank you Sponsors for making this Angels in the Outfield vision a reality!